Date: December 19, 2008
Time: 12 noon – 2 pm, followed by lunch
Venue: The Amphitheatre, TERI Campus, Vasant Kunj Institutional Area, New Delhi
Thank you to The Financial Express for including us on the panel!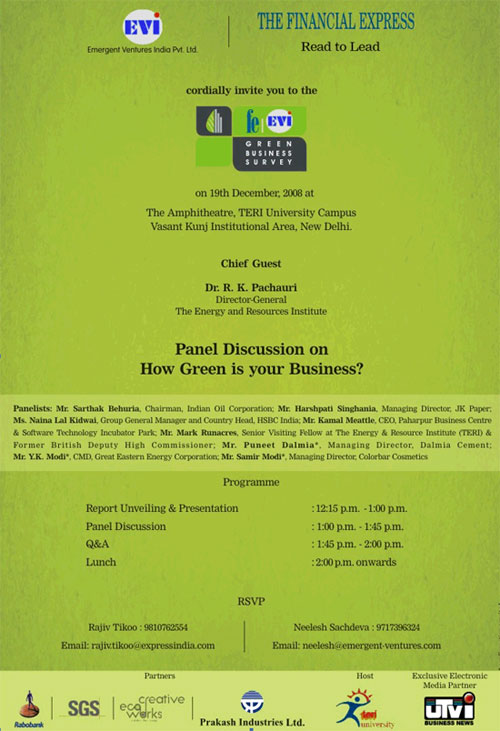 Done reading? subscribe: To get an automatic feed of all future posts subscribe here, or to receive them via email enter your email address in the box in the right column.
Posted under: Events | Trackback Link | Permalink |
You can follow any responses to this entry through the RSS 2.0 feed. Both comments and pings are currently closed.