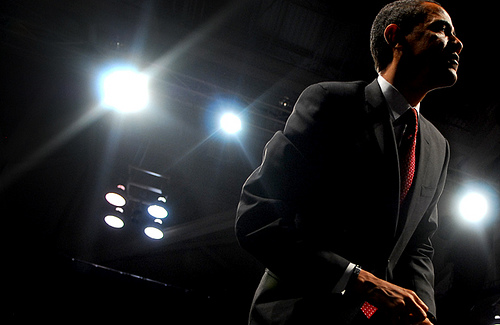 From TIME Magazine's interview with Person of the Year President-elect Barack Obama:
More than ever, I think, a wholesale investment in transforming our economy — from retrofitting buildings so that they're energy-efficient to changing our transportation patterns and thinking about how to rebuild our electricity grid — those are all things that we're going to need now more than ever.
And then the final thing, just to round out my Happy List, is climate change. All the indicators are that this is happening faster than even the most pessimistic scientists were anticipating a couple of years ago. It is going to require an enormous effort on the part of the global community to deal with it. And it is not going to come without cost. Trying to bring about that transformation — which I think offers huge opportunities for economic growth and job creation over the long term, but will entail some costs in the short term — you know, that's the hardest thing to do in politics, right? To make big investments in things that have long-term payoffs.
Read the entire TIME interview here.
Photo credit: BohPhoto
Done reading? subscribe: To get an automatic feed of all future posts subscribe here, or to receive them via email enter your email address in the box in the right column.
Posted under: Report | Trackback Link | Permalink |
You can follow any responses to this entry through the RSS 2.0 feed. Both comments and pings are currently closed.